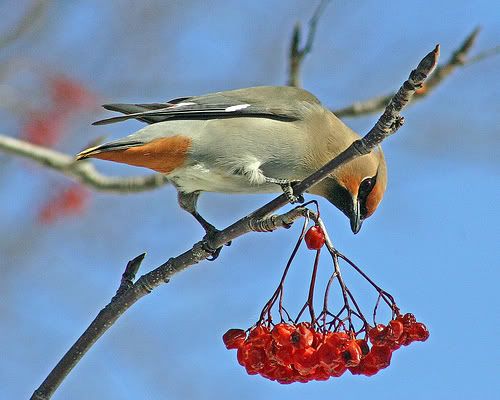 Image by chefranden
I love birds. They display God's glory to me through the beauty of their song and appearance. A mug of something warm in my hand, birdsong floating through the window, and some good reading material--that's my idea of a lovely morning.
Here's my favorite finds that landed in my reader this week:
Serving Our Savior
The Gospel for Busy Moms
from GirlTalk
Gospel Food
from GirlTalk
Loving Your Husband
Prize Your Husband
from GirlTalk
Changing My Husband: Whose Job Is It?
from Homemaker's Cottage
Nurturing Your Children
When a Latte Just Won't Cut It: Mama Burn-out
from Barefoot Mama
Stewarding Your Finances
Mind Over Money
from LifeasMOM
Buying a Newer Car with Cash
from The Happy Housewife
Feeding Your Family
Garlicky White Bean Soup with Dark Greens
from The Nourishing Gourmet
For Our Women Hearts
Modest Fashion Week
from The Stay-At-Home-Missionary
Finding Balance: Creating Space for Solitude
from Simple Mom
Creative Inspiration for Your Sanctuary and Life
oh-so-many-hats
from Soule Mama
How to Make Wall Art with Vintage Fabric and Buttons
from CraftStylish