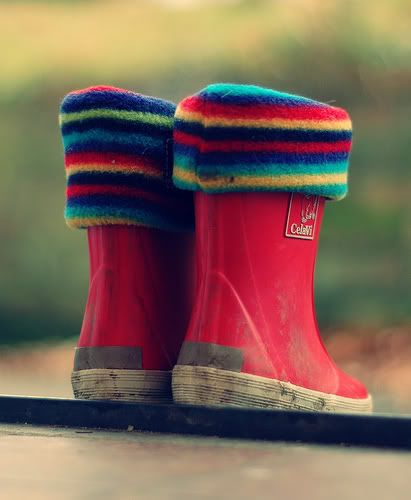 Image by 'spud'
This week over at
We Are That Family
, it's
backwards
Works for Me Wednesday.
That means that instead of posting a useful tip to share, you present a problem that you need help with.
Now, why don't we do that every week?
I've got a whole lot more things that I need help figuring out than I have useful tips to share.
Actually, I love WFMW.
So, perhaps everyone else could just continue to post their useful tips, and they could make an exception for me, who would always ask for help.
Doesn't that sound like a plan?
I'd really like to know how to get the sticky spot off my sink where a label got stuck. How to exercise regularly in pregnancy when your sciatic nerve keeps acting up. How to kick eating sugar to the curb for good. How to get the darn wallpaper off my hallway walls. (It's so, so stuck on there.
Sigh
.) How to balance a spoon on my nose--I can roll my tongue, but this skill eludes me.
But there's a biggie that I've been struggling with lately. So, I'm pulling out the big guns. I'm laying it all out on the table with hopes that some of my regular readers or those who visit from WFMW can give me a little insight.
What in the world does it look like, practically speaking, to disciple a small child?
Note, I didn't say "discipline". I'm talking about the process of sharing the
Gospel
--teaching and training a child in the way he should go.
Those of you who have been reading regularly know that I'm a Christian.
I see my main purpose in life as serving and loving the One who saved me, and my second to love, nurture and live the Gospel out to my family.
I get that I'm supposed to be teaching God's Word to my children. (
Deuteronomy 6:4-9
) I understand that I'm supposed to love my children--affection, kindness, gentleness, consistency. (
Titus 2:4
) I know that I'm responsible (along with my husband, Keith) to build character, habits and truth into these little ones.
What I don't really understand is exactly what that is supposed to look like in the day to day.
What sorts of things am I supposed to be doing
specifically
, to pursue these goals? They aren't going to happen by accident and I have a distinct feeling that each day needs to have more focus on the end goal we have in mind.
I'd love, love, love to have this be a back and forth discussion. If you'd like to subscribe to the comments, that would be so fabulous! That way, if someone has a further question (me!), we can carry on like a conversation.
If you're seeking to honor the Lord by discipling your children, I would deeply appreciate any help and insight you might have on the topic.