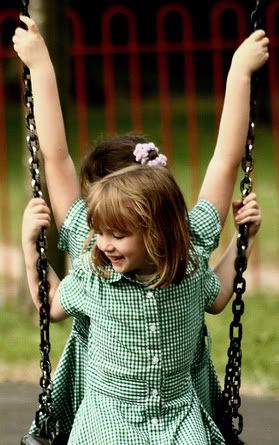 Image by Hamed Masoumi
Ever had
one of those days
as a mama? Really, you're thinking, isn't that kind of a silly question? Because the truth is that we
all
have those days. Recently, I was feeling like I was having an unpleasant number of those days strung together like a strand of pearls. Only pearls are pretty and these days were. . .
not
.
I'm the blessed mother of a very strong-willed little boy. He's a delight to me and the Lord has really shown me that his strong will is a gift to be molded and shaped--not a problem to be removed. But that doesn't mean that it isn't the hardest thing I've ever done in my life--this thing called parenting. Parenting my Caden has stretched me and sanctified me in ways nothing else ever could have.
On a particularly hard day when I felt like I was failing in big ways, my phone rang. It was my sweet friend Cynthia, who I've been meeting with recently. She's a little older than me, a whole lot wiser, and she's got a lot of wisdom to share. In fact, she's the friend who shared the idea of
making a list of all the positive things about my husband
that I mentioned last week.
Cynthia is an encourager. We spoke for several minutes and in that time frame, the Lord used her beautiful heart and caring words to lift my eyes heavenward.
She encourages by speaking the truth. She doesn't just tell me what I want to hear. She encourages by reminding me of an eternal perspective. She encourages by laughing with me. She encourages by challenging me.
Today I'm so thankful that the Lord put Cynthia in my life. I also want to be mindful of ways that I can encourage other woman on this beautiful, but challenging journey. Do I speak the truth of God's Word? Do I point to eternity? Do I laugh and hug and cry? Lord, please use me in the life of another mom who needs to be lifted up.
For more thankful thoughts, please visit
Heavenly Homemakers
. Oh, and for Pete's sake! Don't miss the wonderful
Marie-Madeline Studio apron giveaway
that's going on this week!