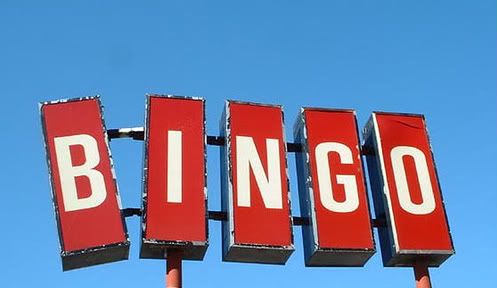 Image by jaycoxfilm
I'm so very glad that
Laura
took it upon herself to host a
Springtime Blog Carnival
! Woohoo!
Laura mentioned that she loves chocolate and aprons. Well, I've already given away a
Marie Madeline Studio apron
with the help of the lovely ladies there. And, I don't know about where you are, but here it's getting pretty hot, and chocolate would melt in the mail.
So, what to do? I decided on an
Amazon
gift card--that way the winner can get whatever suits her! (If it were me, I'd be going for books--but you probably
already know that
.) The giveaway is for a $25 Amazon gift card. This giveaway is open from now until this Friday, May 1 at midnight and is open to US and Canadian residents. If you're a Canadian, the gift card will be from
Amazon.ca
.
Some of you are probably new around here--just popping over from
Laura's blog
. If that's the case, welcome! I'd love to have you stay a while and poke around.
You can read more about my story and the purpose of Heart(h) Management here.
You can see some of my favorite posts here.
And you can browse through the current Heart(h) Management series, Homemaking: It's a REAL Job! here.
Alrighty, girls, here's how you can enter!
There are three ways to enter the giveaway and you can enter up to three times.
1. Leave me a comment below--please only one comment per person even if you do the other two things to enter.
And please, please be sure I have a way to contact you! You need to have a Blogger profile with a valid email address or link to your blog OR you need to leave your email address in the comment itself--not just the comment

form

.
(I don't have access to those email addresses.)
2. For a second entry,
subscribe to my feed
via RSS
or via email--the email box is up in the sidebar underneath the coffee cup. There will be a secret code in the footer of the post in your feed reader or inbox that won't show up on the site itself. Email the code to me at hearthmanagement (at) gmail (dot) com.
Put the quote in the subject line--I won't actually read the email!
For those of you who are wondering what it means to subscribe,
here's a quick explanation
. Please don't comment to let me know--I'll get your email.
3. For a third entry, post about and link to the giveaway post on your own blog. Email me with your link in the subject line. Again, please don't comment to let me know--I'll get your email.
And that's it! Have fun! I'm off to check out some other giveaways over at
Heavenly Homemakers
!