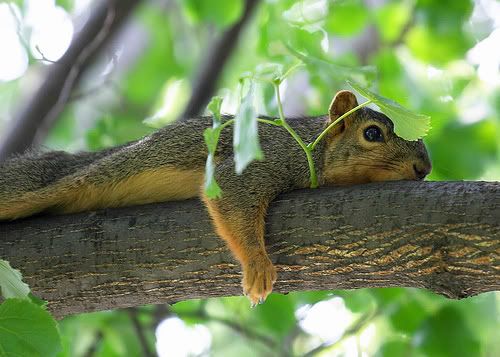 Image by mandj98
Homemaking. It
is
a real job.
So far in this series we've talked about:
We've covered a lot of ground, and I don't know about you, but I've found it pretty encouraging to write out all of these thoughts and share them with you.
But what about when you hit
one of those days
? If you're a home manager, you don't need an explanation. You know exactly what I'm talking about. One of those days when you're completely dragging, everything feels like a chore, and you just feel like escaping.
You have zero motivation.
Sometimes it isn't just a day or a few days strung together. It's a season. A season that doesn't seem as though it will ever pass.
What to do then?
You don't have a boss. No one is going to fire you. There's no paycheck waiting for you at the end of the week. You're home with only your children to observe you. What is there to push you to do your job properly--the way you know it should be done?
Here are some ideas (from the heart of someone who has struggled
big time
with this) on how to handle these days and seasons:
1. Remember that, actually, you

do

have a boss (and, in a sense, a paycheck).
He's not sitting in the office down the hall, either. If you are a Christian, your life should be mainly about living to serve Jesus Christ. Honoring and glorifying Him in all you do. He's the one who has entrusted your home and family to your care. Colossians 3:23,24 says,
"Whatever you do, work at it with all your heart, as working for the Lord, not for men, since you know that you will receive an inheritance from the Lord as a reward. It is the Lord Christ you are serving."


2. Ask your husband to hold you accountable.
The two of you are a team! Work together on your
job description
and ask him to gently hold you accountable for the things you've agreed are your responsibilities.
3. Ask a friend to hold you accountable.
If your husband's anything like mine...he doesn't scare you much. Let me clarify--I don't mean that our husbands
should
scare us! But while my husband is strong and manly, he's also very kind-hearted and gentle. He's always very gentle with me--even when I really need a kick in the pants. So, the thought of him holding me accountable doesn't push me as much as it should--just the honest truth. For me, asking a friend to check in on me does a lot more to motivate me. So, I have a few dear friends who I "check in" with for various areas of my life.
4. Make it into a game.
One of the things I love about
Flylady
is how she is always making something into a little game. Things like her 5 minute room rescue, 15 minutes of decluttering, 27 fling boogie, fridge boogie and car boogie really float my boat. (For descriptions of some of these, click
here
.) I know everyone is different, but if things like this get you moving, go on and have fun with it! Set your timer and play!
5. Reevaluate.
Ask yourself
why
you might be feeling unmotivated. Perhaps you just need a quick break. Some quiet time with the Lord away from everyone. Or a trip to a coffee shop with a dear friend while your sweet husband stays with your children. Or.
Perhaps you're doing too much.
In the
job description post
and the
planning post
, I mentioned that
we should only be pursuing the things
God
is calling us to do.
Do you have things on your to-do list that He never asked you to put on there?
6. Pursue excellence while living under grace.
God wants us to pursue excellence. To do all for His glory as we serve
Him
and not men. He also wants us to remember to rely on Him completely. John 15:5 says,
"I am the vine, you are the branches. If a man remains in me and I in him, he will bear much fruit; apart from me you can do nothing."
Another jewel about grace is found in II Corinthians 12:9--
"But he said to me. 'My grace is sufficient for you, for my power is made perfect in weakness.' Therefore I will boast all the more gladly about my weaknesses, so that Christ's power may rest on me. That is why, for Christ's sake, I delight in weaknesses, in insults, in hardships, in persecutions, in difficulties. For when I am weak, then I am strong."
Amen and Amen!
In the weeks leading up to this post, I came across two great posts about motivation that also might prove helpful to you:
Question of the Day: How Do You Handle Lack of Motivation?
@ Organizing Your Way (Be sure to read the comments--that's where some good tips are.)
Tune-Up Tuesday: Down Days--Where to Focus?
@ Beautiful Calling
So, what about you? Do you struggle with feeling motivated? What ways have you found helpful in overcoming that lack of motivation?