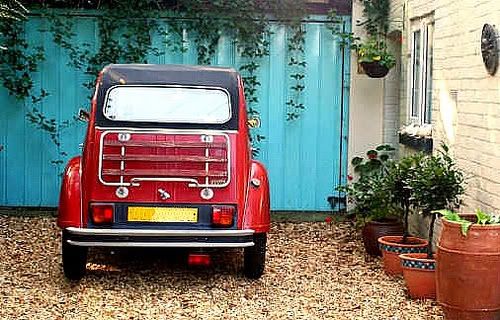 Image by *Susie*
This week has been busy and slow at the same time. Busy in the sense that I've been working hard to get life back on track after a busy weekend and slow in the sense that everything is moving more slowly now that I'm into my last trimester. (Woohoo!)
I didn't have a whole lot of time for blog-reading this week, but these posts are those that I either enjoyed or have on my list to read, because they look so good! Enjoy!
Stewarding the Finances
5 Foundations of Personal Finance, #4: Give Generously
@ Small Notebook
5 Foundations of Personal Finance, #5: Learn to Invest
@ Small Notebook
11 Cheap (and free!) Toys for Young Children
@ simple mom
Organizing Your Domain
50 Ways to Streamline Your Life, Part 2
@ LifeasMOM
Making Your Home a Haven: Evening Routine
@ Tammy's Recipes
So Much To Do, So Little Time: Part 5, the Importance of a Routine
@ Organizing Your Way
The Hurrier I Go, the Behinder I Get
@ Mommy's Idea Book
Getting Crafty
How to Make a Felt Baby Toy with a Crinkly, Crackly Recycled Surprise!
@ CraftStylish
Biblical Womanhood
Single OR Married: Intimacy=Not a Sliding Scale, But a Step
@ Making Home
Tune-Up Tuesday: Down Days--Where to Focus?
@ Beautiful Calling
Healthy Living
High Five Recipes: Crispy Cheese Crackers
@ Heavenly Homemakers
Get Up, Get Moving, and Get Sexy,
Part 1
and
Part 2
@ Mommy's Idea Book
Cooking Healthy Food with Young Children
@ The Nourishing Gourmet
Nurturing Your Children
Teach Your Child to Read--Charlotte Mason Style
@ Journey of Discovery
Loving Your Husband
Help! We Just Can't Seem to Communicate
@ simple mom