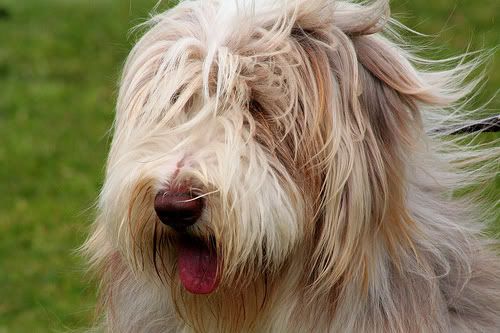 Image by foxypar4
My little guys are 4 and 2. To date, they've never had a professional haircut.
Sometimes...you can tell. Well, at least
I
can tell. My husband assures me that no one else notices while I'm fretting that they look like they've been cutting their
own
hair.
Within this post, you will not find a tutorial.
Why, you ask?
Because, truth be told,
I'm still not sure what in tarnation I'm doing
. And sometimes...sometimes I'm not so happy with the results.
But I simply cannot bring myself to pay $20 a month to have someone cut their hair! I just can't. Things are pretty tight around here and there is always something we could use that $20 dollars for. So, I do it.
What I
can
share with you in my general approach to haircutting time.
1. I put it off at least a week longer than I should because I'm dreading it.
2. I gather tools--clippers, towels, scissors, comb, etc.
3. We pop a DVD into the computer in the kitchen. Captive audience!
4. I clip a little with the clippers and cut a little with the scissors. As fast as I can. While they wiggle and squirm and bob their cute little heads.
5. They cry and fuss because they're itchy from the hair.
6. We run to the bathroom and I clean them up in the tub. Their hair always looks so much better after it's been freshly washed. Sometimes, I can't even see all the mistakes I made.
Yes, it's very scientific.
Again, I am not a professional and I'm not really sure you should try this at home. If your child's hair looks terrible, do not email me to complain. You've been warned.
I figure, however, that sooner or later, I'll get really good at this thing. And maybe someday
I
won't even notice any mistakes.
I said I wouldn't include a tutorial. Well, I won't include one of my own, but here are a couple of links to people who seem like they might know what they're doing:
How to Cut Your Own Children's Hair to Save Money
Save Some Cash--Cut Your Own Kids' Hair!
These are links for boys' haircuts. I have no idea what you do with girls. I am not girl-hair-schooled.
And maybe, just maybe your little guy's hair will turn out super cute! My boys don't look
so
bad. But I am rather partial.
For more money saving ideas, please visit
Frugal Friday at LifeasMOM
!