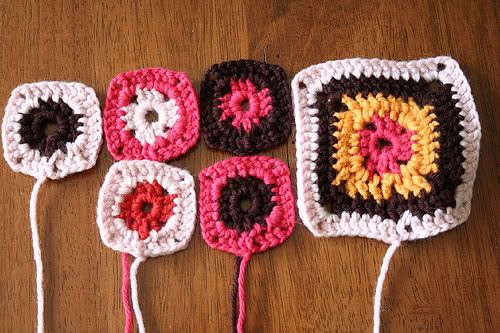 Image by _overanalyzer
There are a couple of super-de-duper looking crafts that showed up in my reader this week--they look like they would make cute and frugal gifts. And I do love cute and frugal!
Creative Inspiration for Your Sanctuary and Life
How to Make an Apple-Print Tote Bag
by CraftStylish
Easy Hooded Bath Towel
by Make and Takes
My Top 10 Biggest Decorating Mistakes
by Nesting Place
Stewarding the Finances
The Little Things Make a Big Difference
by Recipes and Deals via Money Saving Mom
Being Generous While Living on a Budget
by Three Blondes and a Red Head via Money Saving Mom
Organizing Your Domain
How to Stop Procrastination in Its Tracks
by Mommy's Idea Book
Why Do We Say Yes When We Really Mean No?
by simple mom
10 Steps to Make Shopping with Kids Easier
by Mommy's Idea Book
Natural and Green Living
Natural Sunscreen Choices
by Passionate Homemaking
The Food and Behavior Connection with Children
by The Nourishing Gourmet
Favorite Natural Baby Care Solutions
by Frugal Granola
Feeding Your Family
How to Select and Cut a Pineapple
by $5 Dinners
How to Make Peanut Butter
by Heavenly Homemakers
Top 10 Reasons You Shouldn't Plan a Weekly Menu
by Organizing Your Way
Serving Our Savior
Family Bible Readings for Holy Week
by Passionate Homemaking