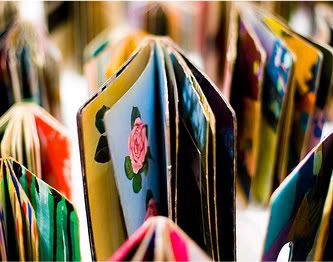 So,
I love books
. Have I mentioned before that
I love books
? Because I really do.
Love books
that is.
But books can be expensive. And if I were to buy every book I wanted to read...there would be no electricity, water, or eating in our house. That's how much I love books.
So, imagine my complete and total delight when I discovered the interlibrary loan system at our library! My local library is relatively small. It's got some good reads in it, but the chance of me finding a
particular
book I've been wanting to read is slim to none.
I realized soon after we moved here that our library is connected to almost every other library in the
state of Georgia
. That means I have access to every library in the entire state! That opens up my choices a bit, wouldn't you think?
So, all I have to do is go online to my library's website, use my account, search for the book of my choice, and
almost
every time...I can place a hold on that book. Sometimes it takes a few weeks or even a couple of months to actually get my hands on a certain book, but who cares? It's free, for Pete's sake!
Nearly every book I read these days comes to me through interlibrary loan. Not too shabby.
Free, people,
free
!
Well, except for the times I don't return a book on time and have to pay late fees. Or the times I lose a book and have to pay for it. Or the times Levi tears a book to shreds and I have to pay for it.
Sigh
. But overall, it's still saving me a ton of money!
I've heard sad stories about people who don't have this kind of service, so I know it's not available to everyone, depending on your location. But if you don't know, be sure to call your local library and ask! Maybe you've got access to more books (free!) than you ever dreamed!
For money saving tips, please visit
Frugal Friday over at LifeasMOM
!
Image by kennymatic