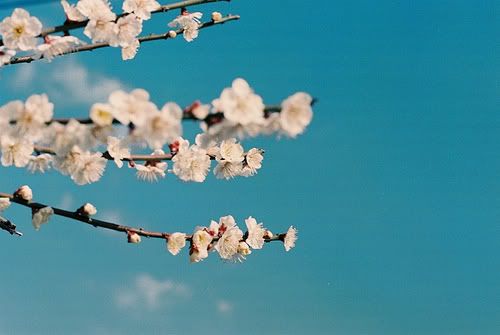 Image by @Maco
Today for the
It's a REAL Job! Series
I'd like to do something a little different.
I'd like to invite you to step back in time with me to the point in my life when I was realizing for the first time a little bit of what it
really
meant to give my

all

to being a keeper of my home.
The following is a journal entry I made almost exactly a year ago. It's written as a prayer.
Dear Father,

So, You've been teaching me some new things recently. And I feel like I don't even know quite where to begin to synthesize it all. I feel like my eyes are being opened a little bit.

I'm seeing my life as it really is--or at least moreso than I have before.

I'm seeing the pride, the sloppiness, the mediocrity, the laziness, the selfishness...and more.

There's

more

? Oh, yes. Unfortunately.



I feel as though I'm beginning to understand that life doesn't have to be this way. Indeed, perhaps it

shouldn't

be. Perhaps I've been believing a lie--a lie perpetuated by modern day culture and the Father of Lies himself.





The lie: Striving for anything more than the status quo is trying to be "Superwoman".



And, of course, we all know that Superwoman isn't real. But.

Why have we elevated character, consistency, follow-through, diligence, faithfulness, and just plain hard work to Superwoman status?



These are all qualities

You

have called us to--and You don't call us to an imaginary, unrealistic standard.

So, why is it that I've believed for so long that women who do things like rise early, keep an orderly home, are generally well-prepared for routine life, homeschool, love their husbands, seek to grow in the Lord, train and love their children either:

a) Don't truly exist
b) Are not really genuine--in other words, they lie about who they are, so...
c) Again, this woman doesn't really exist

I never said it in so many words to myself, but actions confirm belief more than words.

And my actions have confirmed my belief that all I could truly expect in my life as a wife and mother was sloppy mediocrity.

And doesn't our society encourage the image of the harried mother? Pulled in fifteen directions at once? Isn't a mother supposed to be under quite a lot of stress and, really, aren't we asking too much of ourselves as mothers--pushing ourselves too hard; stressing too much if we're trying to have an orderly home, for instance?



After all, it's the

people

in our home who need attention most--not the toilets.





I'm not so sure.



All of a sudden, I'm seeing things in a new way. I see valuable truth mixed in with deception--but, after all--isn't that one of the enemy's most brilliant tools?

Yes! People are most important. Of course they are. But, in fact, I'm seeing now that I can do the people in my home--my husband and children--a great disservice by pretending to focus on them and not the "toilets". ("Toilets" being merely representative of all work that can feel like drudgery.)



First of all, I'm communicating to them that I don't care enough about them to give them "clean toilets" (remembering that this represents far more than just the toilet).





Secondly, isn't it better for everyone—but how much more so for little children—to be in an environment that is calm, peaceful, beautiful, and orderly (all things that can result—at least in part—from "clean toilets")?

Don't I take care of the people in my home best by attending to their need for "clean toilets" as well as their need for, say, affection or mental stimulation?



Third, I'm modeling an attitude, value, or belief in all that I do.

My children are learning from

everything

I do, say, think (because it shows up in my actions), or what I

don't

do.

Don't I want to see my children become men of diligence, thoroughness, commitment, and faithfulness in the little things? Don't I want them to know the value of hard work and to do it with a willing heart? Don't I want them to stretch their limits and press for excellence in their lives instead of settling for mediocrity?



How in the world do I expect to see these things take hold in their hearts if from their earliest years they have learned, by watching my model, habits of half-way-ness, just-enough-ness, when-I-feel-like-it-ness, and good intentions but no follow-through-ness? I'm fooling myself if I think that what they experience in daily life and observe in me as they are little children has little effect on them.

Indeed, the little habits they observe and experience now are soon incorporated into their own young lives and will not be easily culled out later.

They won't hit the magical mark of 25 and find themselves mysteriously transformed into men of excellence as I look on and remark with a contented sigh, "They're just as I dreamed they would be—it's all a mother could hope for!" How ridiculous!



I'm tempted to say that this early training in habit does not only have little effect, but that it is, in fact, nearly

everything

to the development of who they will be as men.

This leans, perhaps, too heavily on man's influence and I don't want to forget that You, Father, are the utmost influence or 'variable' if you will on a person's life. For, certainly, You have raised up godly men of excellence who came out of some of the worst early experiences wherein they must have observed and learned poor habits. But, I daresay, that they are the exception rather than the rule.

Finally, coming back to the thought that the idea of "people over toilets" is a kind of deception, let me say that not only do I believe it to be a deception, but a

distraction

.

Am I focusing so much on my pious "people over toilets" dogma that I don't realize I'm not even caring for the people in the ways which I have sanctimoniously declared to actually

matter

(time and attention, for instance)?



Really, the purpose of my "people over toilets" dogma is to allow me to

avoid

things like hard work, unpleasant tasks, and so on. My focus is on what I

don't

want to do with a veneer of "people caring".

But since my focus is on the avoidance, the people are actually getting overlooked! I'm whiling away my hours (and hours are adding up to my life doing meaningless things. For instance, my face is glued to a computer screen (this is my biggest time waster) while my children are left. . .to themselves.



This is what deception is—it always looks good—attractive and noble even—on the surface. But underneath lies the ugly reality.



No more. No more! God! Help me. Help me to see clearly with the veil of deception lifted. To work heartily as unto You and to do my work with all my might—actually, with all

Your

power that so mightily works in me.

Mediocrity is

not

what you have called me to. Excellence is.