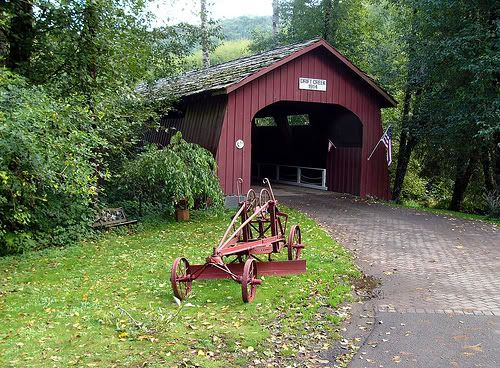 Image by ktylerconk
Hokey Smokey! OK, I've got a TON of links here today! Wowzers. There was so much good stuff that came my way and I couldn't decide which of these
not
to include. So, you decide what you wanna read!
Feeding Your Family
Healthy Homemaking: Homemade Condiments
@ Keeper of the Home
Dark chocolate pudding, from scratch
@ Tammy's Recipes
Mmm...Handmade Corn Tortillas
@ Beautiful Calling
It's Hot Outside--Ya'll Need Some Sweet Tea!
@ Life a warm cup of coffee
Organization and Productivity
Tips for Family Vacation Planning,
Part 1
,
Part 2
, and
Part 3
@ Mommy's Idea Book
Spring Clean: How to Put the Voom Back in Your Vacuum
@ Small Notebook
7 Tips For Cleaning Your Kitchen As You Go
@ Serene Journey
Healthy and Green Living
Concerned About the Swine Flu? Do Your Research & Boost Your Immune System
@ Nourishing Days
7 Immune Boosters in Light of the Swine Flu
@ The Nourishing Gourmet
Eczema: Solving the Underlying Causes, Part 1
@ Keeper of the Home
Natural Stain Remover & Cleaning Agent: Hydrogen Peroxide
@ Passionate Homemaking
Loving Your Husband
On Marriage: How to Win a Fight
@ Journey to a Gracious Woman
One Way to Increase Passion In Marriage--Live Simply
@ Simple Mom
Creating a Sanctuary
Setting the Tone of Your Home
@ We Are THAT Family
Tablescapes: Budget Table Settings That Look Expensive
@ Homemaker Barbie
Craigslist Savvy: How to Buy and Sell to Decorate Your Home
@ Small Notebook
Relationships
8 Ways To Share Your Opinion Effectively
@ Like a warm cup of coffee
Ways to Encourage Our Children to Love Each Other
@ The Happy Housewife
Mother's Day!
Playday Thursday: Homemade Mother's Day Gifts
@ Mommy's Idea Notebook
How to Make a Beginner's Lace Sachet Ba
g
@ CraftStylish
Simple Mother's Day Non-Gift Ideas
@ Serene Journey