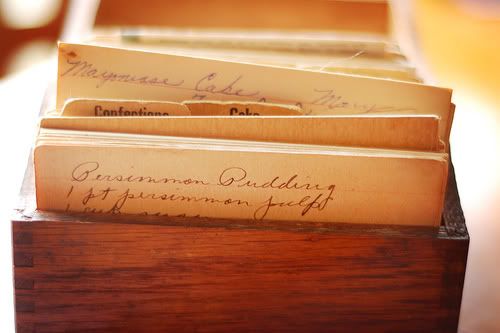 Image by brighterworld
I'm almost 25 weeks pregnant now. Yep, I've really popped out there. (I think I've popped in more places than I really should have, but anyhow. . .) I'm starting to think about freezer meals. I'd love to have a freezer jammed full of meals that can be pulled out and easily reheated for when I'm the mother of
three
little boys. Wow.
This recipe is another one of our family favorites. My boys gobble it and my husband likes it, too. Two reasons I like it: 1) It's another cheapie. 2) It's easily doubled or tripled and freezes beautifully! In short, it's a good candidate for the "Cooking for after baby list".
Spanish Rice
1 lb ground beef
2 T. finely chopped onion (you can used a bit of minced dried onion if you prefer)
2 t. brown sugar (you can do a little molasses or sucanat if you prefer)
1 t. salt
1/4 t. pepper (I usually throw more in, because I
love
pepper!)
1/2 t. chili powder
4 c. canned diced or crushed tomatoes (depending on your family's texture preferences)
1/2 c. ketchup (use
this recipe
, if you're looking for one made with natural sweeteners)
3/4 c. uncooked brown rice
Brown the ground beef and onion. Drain if you like. Add the rest of the ingredients and stir well. Cover and simmer until rice is tender (at least 45 minutes). Stir occasionally. You may need to add a little water.
Super easy!
Cost for this meal:
Beef--$1.49
Onion--$0.05
Spices--$0.05
Tomatoes--$1.00
Ketchup--$0.50
Brown rice--$0.25
Total--$3.34
(Cha-ching!)
This is yummy served with a salad or green beans or both. Enjoy!

By the way, if you need an awesome apron to wear while you make this rockin' recipe, don't forget to enter the Marie-Madeline Studio apron giveaway if you haven't done so already!
This recipe is linked to
Ultimate Recipe Swap at LifeasMOM
.