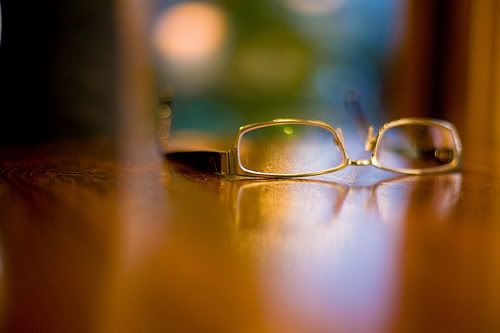 Image by
kennymatic
I remember one day a few years ago, I was at my mother-in-law's house. Sitting on her desk was a flyer for an upcoming training seminar she was required to attend. "Learn How to Communicate With Tact and Finesse". Interesting. My mother-in-law is a pretty darn good communicator and I'm confident she didn't
need
this class, but one of the things most employees can expect over the course of a job is required training.
Generally speaking, employers don't want their employees to stay at the same level of competence and skill forever. They expect to see growth!
Here's my question for you today: Are you growing in skill and competence as a homemaker?
Girls, we are definitely all at different places as homemakers. Different seasons of life, different circumstances, different levels of skill. But one thing is the same for all of us.
There is always room for growth!
That growth will look different for the baby stepping beginner than for the seasoned homemaker. But there is always, always somewhere to go with this job! (I figure this will either excite you or intimidate you. Let it excite you!)
Here are five ways you can become a better home manager no matter what stage or season you're in:
1. Know God's Word better.
The riches of His Word--you can delve into them till you're 93 and still have more to learn! He will always teach us more. More about Himself. More about ourselves. More about our world. More about His kingdom.
As we grow in knowledge of God's Word, we'll become more like Him. As a result, our homes will reflect His character and glory more and more.
Oh, Lord! Make me a woman of Your Word!!
2. Fine tune your strengths.
Sweet sister, God has made you in a special and unique way. You have talents and strengths He's given just to you to be used for His own glory.
Maybe your strength is in your heart (creativity, affection, nurture), or maybe your strength is your spine (organization, order, steadiness).
Whatever God has given to you, what could you do to fine tune it? Even in our strengths, there is always room for more growth and godliness.
3. Boost your weak areas.
I don't know about you, but it's a lot easier for me to think of my weaknesses than my strengths. Let's see.
Inconsistency
.
Lack of discipline
.
Pride
. Believe me--there is plenty of material to work on in my life. With God's help, I've been trying to focus on small areas of change in positive ways. In the past, I would decide (in my own strength) to just change completely all at once. You can probably guess how well that went.
Yeah
.
So, spend some time asking God what

He

wants to focus on and where

He

wants you to start.
And may I remind you--
weakness can be a very good thing
. (I don't mean sinful rebellion can be a good thing, by the way.)
But acknowledging our weaknesses sends us to the feet of our Savior. It forces us to rely on Him--and that's they way it should be.
4. Branch into a new area.
Is there a new skill you'd like to learn? Would you like to learn how to sew, cook, upholster, paint, write, organize, plan, garden, use medicinal herbs, decorate... There is no
end
to the things a homemaker can learn about! If you're anything like me, this may be an area in which you need to exercise caution. It's easy for an information gatherer like myself to spend an inordinate amount of time flitting from one new idea to the next. But if it's controlled and well-managed, learning a new skill can be fun and functional!
5. Get training from good sources.
In my
Embrace the Process
post, I mentioned some good sources for training.
The best place to find good training is from a woman who's gone before you.
This is the way God designed training to work!
On the whole, we women aren't doing a very good job of teaching the next generation and it can be
hard
to find a mentor. Ask God to provide you with a woman who can give you instruction, insight and encouragement. He knows what you need and will provide it.
There are also plenty of
excellent books
for learning more about homemaking as well as some
top notch blogs
on the subject. A word of caution again! (Coming from this total information junkie!) It's easy to waste time on books and
definitely
on the internet. Don't let these things steal you away from your responsibilities! (As I wag my finger at my very own self.)
I'd love to hear from you! In what ways are you improving and expanding

your

skills?