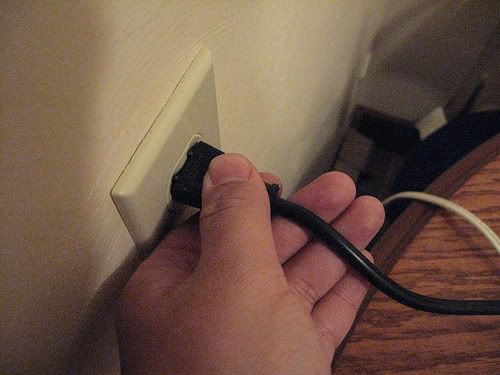 Image by functoruser
So, in case you missed
yesterday's post
and the
post from last Friday
--
I'm on vacation
, people!
Woohoo!!
I'm actually writing this post ahead of time--because this week, I'm going more (to be honest, not
totally
) unplugged than I usually am.
I'm completely and totally grateful today for some much needed time with my family. By God's grace, today we're chilling, laughing, and enjoying each other. By God's grace, I'm
not
Facebooking, Tweeting, blogging, or surfing.
Today I'm so thankful for the opportunity to plug into my family more and plug into the rest of the world a little less!
For more thankful thoughts, please visit
Heavenly Homemakers
.